Golden Rooster Award Event Epidemic Prevention and Control Work Orderly: Golden Rooster Award Organizing Committee Held Special Training on Epidemic Prevention and Control
---

In a few days, the 33rd China Film Golden Rooster Awards Ceremony will kick off in our city. In order to ensure the safe and orderly development of the activities, the Golden Rooster Award Organizing Committee focused on personnel, materials, venues and other key areas of epidemic prevention and control, and made careful arrangements. Xiamen Gongli Medical, the designated sponsor of epidemic prevention materials for this Golden Rooster Award, will provide sufficient epidemic prevention materials for the event to escort the "Golden Rooster.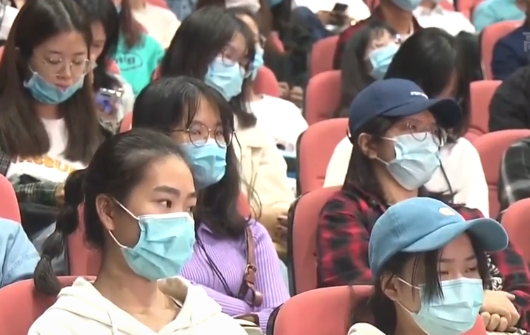 On the morning of the 15th, the 33rd China Film Golden Rooster Awards on the prevention and control of the new coronary pneumonia epidemic was held at Xiamen Radio and Television Group, with nearly 200 relevant personnel, including event venues and cinema leaders, reception and security groups, volunteers and media representatives, participating in the training. The training invited public health risk assessment experts to give detailed explanations on three aspects: awareness of the new coronary pneumonia epidemic, routine prevention and control, and epidemic prevention and control in the Golden Rooster Award campaign.
In order to ensure the orderly development of the Golden Rooster Award activities, the event organizing committee has established a four-party joint prevention and control mechanism, organized experts to conduct public health risk assessments for large-scale events, and formulated relevant work plans and emergency plans; important venues, reception vehicles, and personnel The living place has been arranged in accordance with relevant requirements to avoid personnel gathering; in addition, the security team has also prepared sufficient epidemic prevention materials and carried out necessary nucleic acid tests on relevant staff to ensure that there is no dead ends.
In terms of epidemic prevention materials, Gongli Medical, as the designated sponsor of the 33rd China Film Golden Rooster Awards series of activities, will provide the organizing committee with 600000 flat masks and 6600 epidemic prevention gift bags, of which the epidemic prevention gift bags will be equipped with disinfection paper towels, hand sanitizer, children's masks and other epidemic prevention materials. The raw materials of the plane mask are all made of antibacterial grade materials, which can effectively kill more than 99% of the new coronavirus in the air.
Reporters learned that Gongli Medical started producing epidemic prevention materials for the Golden Rooster Award last week and is expected to deliver all the epidemic prevention materials to the Golden Rooster Award Organizing Committee from Thursday to Friday. In addition, the company also selected 60 professional staff to assist the organizing committee/do a good job of body temperature measurement and nucleic acid detection to ensure the smooth progress of the activity.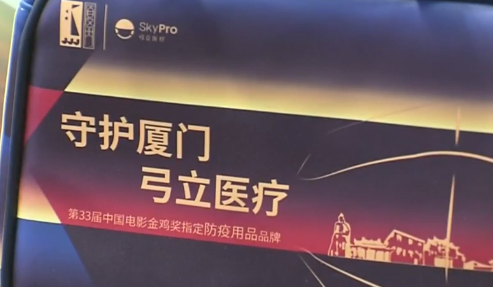 Huang Xueyi, Chairman of Gongli (Xiamen) Medical Products Co., Ltd.: The Golden Rooster Award has been settled in Xiamen for a long time. As one of the largest mask manufacturers in Xiamen, we want to take advantage of this opportunity and do some social responsibilities to do a good job in epidemic prevention and make the whole event safer and more secure.